China has said it "will never allow" any country to intervene militarily in the Taiwan Strait conflict, a day after Japan's deputy prime minister suggested Japanese and US forces protect the self-governing island.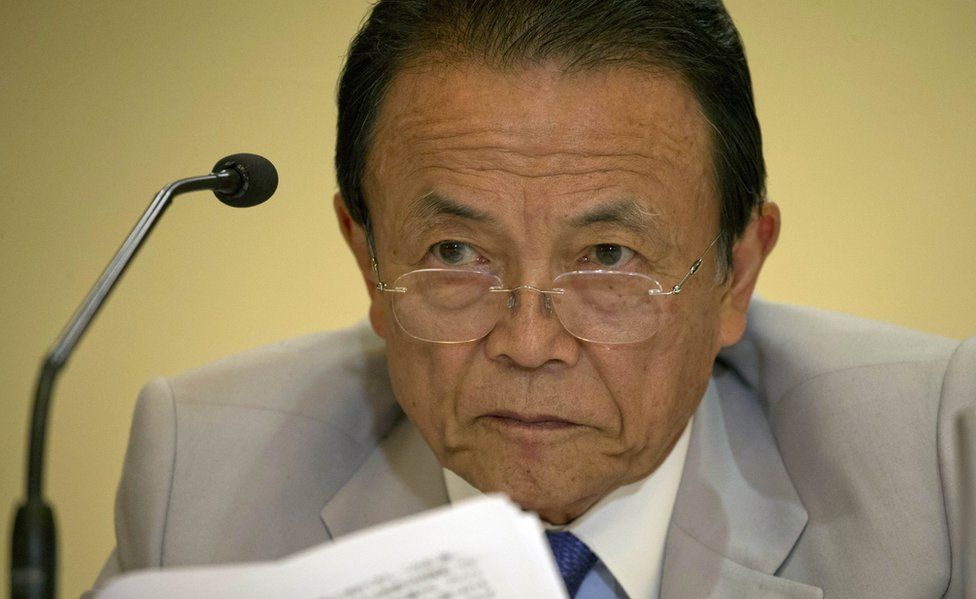 Taro Aso has said the country needed to defend Taiwan if it was invaded.
Chinese Foreign Ministry spokesman Zhao Lijian called recent remarks by senior Japanese official Taro Aso "extremely false and dangerous", saying they "undermine the political foundation of the country" China-Japan relations."
Deputy Prime Minister Aso, who is also the country's finance minister, said during a political fundraiser in Tokyo on Monday that a Chinese invasion of Taiwan could be seen as a "current threat". ownership" to Japan and its islands.
"If a major incident occurs in Taiwan, it is not unusual to consider it an existential threat [to Japan]," Tokyo's Jiji Press newspaper quoted Aso as saying. "In such a case, Japan and the United States would have to work together to defend Taiwan."
Zhao Lijian said China "condemns and firmly opposes" Mr. Aso's remarks, and has filed a diplomatic complaint with Japan.
This is the third time in the past four weeks that China has had to file such a complaint, after two petitions against statements in support of Taiwan by Suga and Japanese Deputy Defense Minister Yasuhide Nakayama.
At his daily press conference in Beijing on Tuesday, Zhao Lijian addressed Japan's militarism during World War Two and suggested that recent remarks about Tokyo were a reminder of that era. said the country had not "learned lessons from history."
Zhao also conveyed Beijing's recent defiant statements and objections to allied countries' ability to provide military support to Taiwan.
"Today's China is no longer the China of that era," Zhao said, referring to the Japanese invasion of Manchuria in 1931 and the subsequent outbreak of the Second Sino-Japanese War in 1937. .
"We will never allow anyone to interfere in Taiwan affairs in any way," Zhao said.
"No one should underestimate the great determination, strong will and extraordinary ability of the Chinese people to defend their national sovereignty and territorial integrity," he added, repeating the policy. exactly the words that Chinese President Xi Jinping said on July 1, when the Communist Party of China marked its 100th anniversary.
Asked about his fundraising remarks, Deputy Prime Minister Aso told reporters on Tuesday that Japan was "closely monitoring the situation" in the Taiwan Strait.
He added that Tokyo "can exercise its right to collective self-defence in limited ways."
He also warned that, after China's invasion of Taiwan, "Okinawa could be the next location."
Despite much discussion in the last decade around Japan's move to rearm, its pacifist constitution contains no provision to launch a military conflict.
However, a reinterpretation of the 2015 post-war constitution led by former Prime Minister Shinzo Abe allowed Japan to exercise the "right to collective self-defence" in the event of an unexpected incident involving Japan or its alliance allies. Their wish is the United States.
In a July 1 report, the Financial Times revealed Japan and the US had begun waging war games in preparation for a conflict between China and Taiwan.
Analysts say Tokyo sees a real threat to its far-flung territories, such as Yonaguni Island and the Senkaku island chain, which lie to the east and northeast of Taiwan.
Since China and Taiwan both claim the Senkakus, some speculate it is likely that Beijing will attempt to capture some of the islands in an attack on Taiwan.