Elephants roaming in China are now becoming stars when receiving great attention from international media, videos of them being widely shared on Twitter and YouTube, according to Indian Express.
Herd of elephants "roaming" in China (photo: From video by Sumon Infosec)
Major global media are reporting on the journey that has taken more than a year, covering some 500 kilometers, of the elephants. This journey started from their home in a wildlife sanctuary in southwestern Yunnan province and is now on the outskirts of the provincial capital Kunming.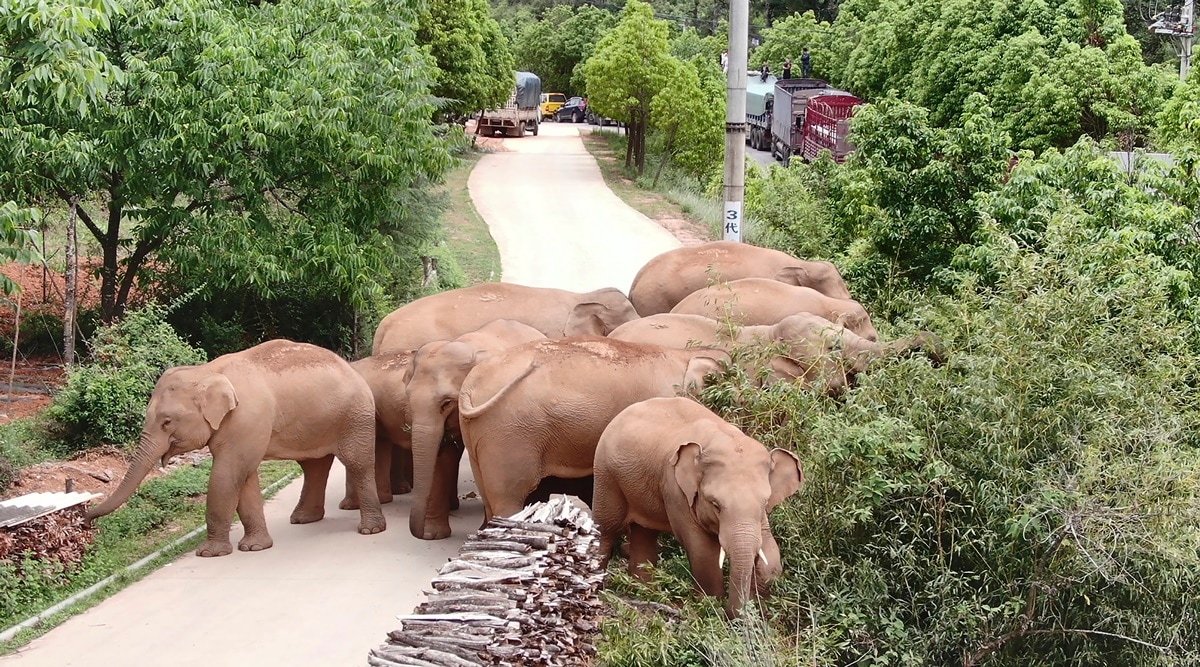 Twitter and YouTube are flooded with clips of the elephants' various activities, especially the scene where two baby elephants slip into an irrigation ditch and are pulled up by the adult elephants in the herd.
Viewers were delighted to see a video extracted from a security camera recording a herd of 15 elephants trotting down the street. In another viral video, elephants raid farms for food and water, visit a car dealership and even show up at a retired man's home.
Initially there were 16 elephants, but authorities say two have returned home and one baby was born during the herd's wanderings. According to official reports, the herd now has six adult females and three adult males, as well as three young and three juveniles.
It is not clear why this herd of elephants abandoned their habitat to roam.
Elephants are among the top protected animals in China. Authorities in this country ban acts that offend or attack elephants. The authorities are taking preventive measures such as placing barricades to keep elephants from entering residential areas.