A few days ago, in response to the COVID-19 pandemic, the French government issued new entry regulations, which put in place more relaxed measures for passengers who have been vaccinated, but with the exception of Chinese vaccines. Beijing said it would also impose "opposing sanctions."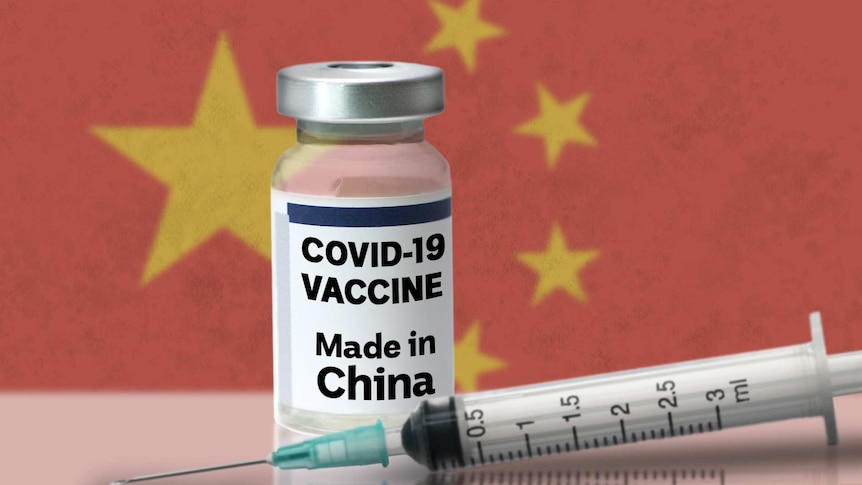 Chinese vaccines (photo credit: Shutterstock).
According to Vision Times, the new rules for entering France state: "Vaccinated people can enter France without having to give an 'emergency reason'. Vaccines approved by the French government include Pfizer, Modena, AstraZeneca, Johnson & Johnson. It should be noted that although the Chinese vaccines Sinopharm and Kexing (Khoa Hung) were included in the WHO emergency use list on May 7 and June 1, they are not recognized by the French government.
The regulations specify that if passengers entering France from China, whether or not they have been vaccinated, they must provide a negative nucleic acid test certificate within 72 hours or a negative antigen test certificate in 48 hours after boarding. Upon arrival in France, the French government will also conduct random antigen testing; those who have not been vaccinated (or were vaccinated in China) must complete a travel form and mark it as "urgent reason", and self-isolate for 7 days after arriving in France.
A Radio Free Asia reporter called the Chinese Embassy in France to verify, staff said it was a joint EU settlement and revealed Beijing would impose "sanctions." will not allow entry if the vaccine is not a Chinese vaccine.
Following the above announcement, on June 14, the Chinese Embassy in France issued a notice reminding Chinese entering France to pay attention to relevant news. CCP media also cited information from the Chinese Embassy in France that the Chinese vaccine was included in the WHO emergency use list, but "not recognized by France." Not only that, but embassy staff also used the official embassy account to accuse France of failing to recognize Chinese vaccines and accuse Beijing of "obvious political manipulation". Chinese netizens also retweeted related content on Weibo, claiming that "France took itself too seriously."
In this regard, French critic Vuong Long Mong analyzed that China's retaliatory action was primarily aimed at stoking nationalist sentiments in the country. He candidly stated that the Chinese Ambassador to France Mr. Lo Shaye is one of the CCP's "wolf warriors" who frequently criticize Western countries for tracing the origin of the pneumonia virus. The Chinese Embassy in France also intentionally publishes articles to guide national public opinion, a kind of "political manipulation".
Mr. Wang added, "As a famous 'wolf warrior' diplomat, Mr. Lo is very unhappy with France because France has a tough policy towards China. From then on, the new regulations on entry into France caused a stir in public opinion, Beijing used it mainly for internal propaganda purposes, arousing the patriotic fervor of the ignorant in China. This kind of retaliation from China is also ludicrous. Could it be that Chinese citizens who travel to France and receive international vaccines cannot return to the country?
China is responsible for the global spread of the pandemic, he added. The EU has finally woken up. France, the first country in the EU, is absolutely right to refuse to recognize a Chinese vaccine.