According to a document seen by Bloomberg News about the G7's joint commitment, the world's top leaders plan to deliver 1 billion doses of a vaccine to end the COVID-19 pandemic by 2022, while also ending the pandemic. urged WHO to conduct a serious new investigation into the origin of the Wuhan virus.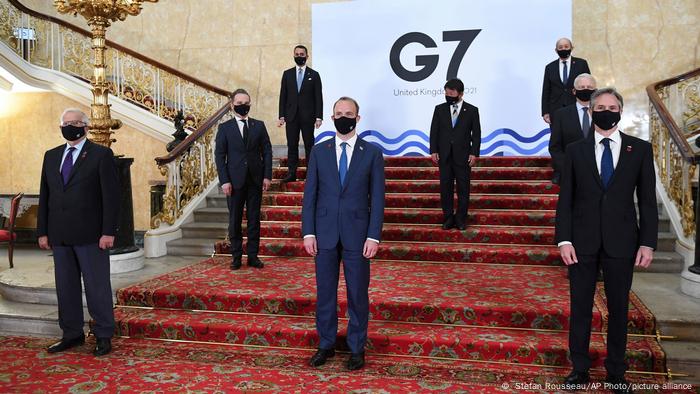 As Mr. Biden and other G7 leaders gathered to begin the Summit in the UK, a plan to end the COVID-19 pandemic by December 2022 was outlined. At the summit in Cornwall, the Presidents and Prime Ministers will commit to providing at least 1 billion additional doses of the vaccine next year to around 80% of the world's adult population, according to a statement. The draft was reported by Bloomberg News.
According to Reuters sources, the US planned to buy 500 million doses of Pfizer's vaccine to share with the world. The news comes as Mr. Biden is preparing to join G7 leaders in discussing his plan to end the pandemic by distributing vaccines globally.
The US government will purchase approximately 200 million doses this year for distribution through COVAX, a World Health Organization-backed initiative to ensure equitable global distribution of vaccines, and about 300 million doses in the first half of next year, according to Reuters.
The US Pfizer vaccine will be made available to 92 low-income countries and the African Union. Mr. Biden is expected to announce that plan on Thursday (local time) before the Summit takes place.
The move comes as the United States is facing pressure to do more to tackle the global vaccine shortage.
Last week, Mr. Biden announced the first shipment of 6 million doses would be distributed in Central America and the Caribbean through the COVAX program, while others would be sent directly from Washington to countries like Mexico.
Leaders at the G7 Summit will also call for a new, transparent World Health Organization (WHO) investigation into the origins of the coronavirus, according to Bloomberg.
The call was initiated by the Biden administration and follows the US President's decision to expand the US investigation into the origins of the pandemic, with one intelligence agency leaning towards the theory that the virus leaked from a laboratory in Wuhan.
According to a Bloomberg report, this year's G7 leaders' communiqué will also include a commitment to tackle forced labor in global supply chains, including in the solar and apparel sectors, as well as other sectors. where the forced labor of minorities is concerned.
In an apparent move towards China, the pledge also obliges the leaders of the EU, US, Canada, Japan and the UK to take action against Beijing for its persecution of Uighur Muslims in Xinjiang.