In an interview with Breitbart News on Monday (June 21), Jack Posobiec, senior editor of Human Events and author of the book "Antifa: Insider Stories in the Black Mass," acknowledged Indeed, the removal of President Donald Trump encouraged Antifa to grow.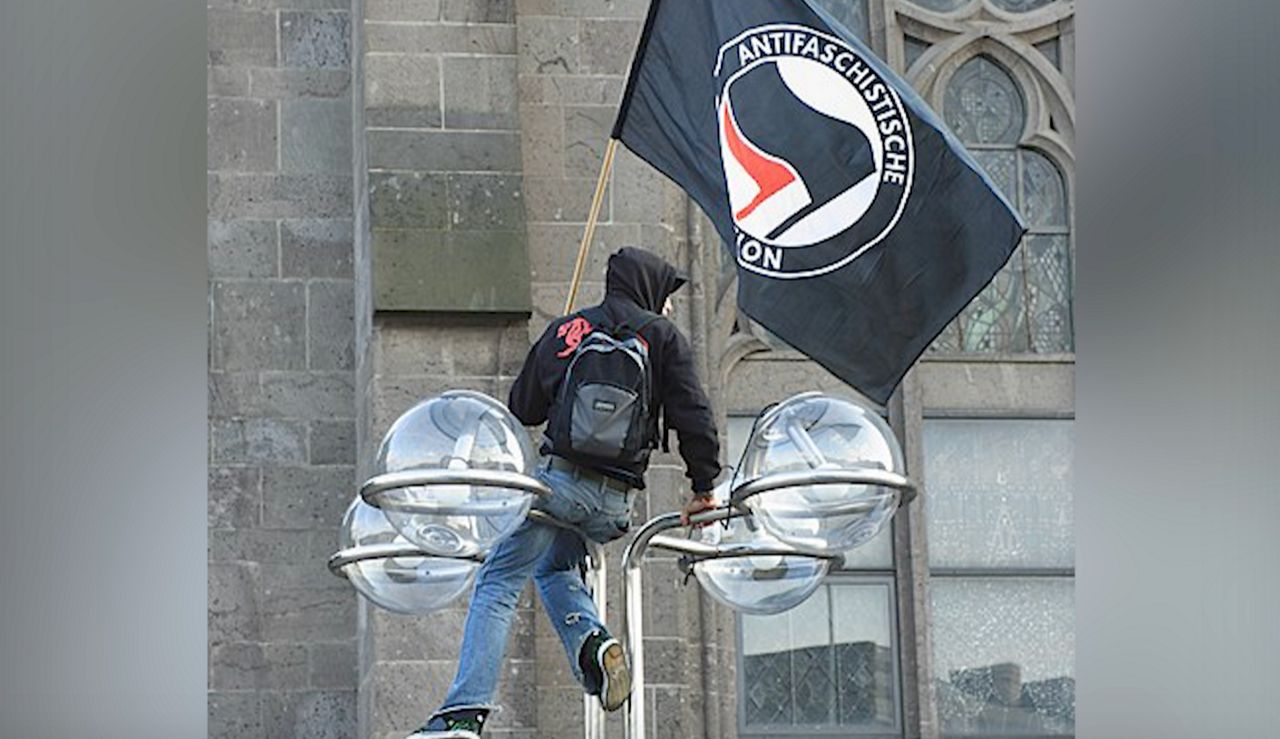 Mr Posobiec told host Alex Marlow on SiriusXM's Breitbart News Daily that Antifa views the overthrow of the Trump administration as a victory. Alex Marlow is also the author of the book: "Breaking News: Exposing the Hidden Deals and Secret Corruption of the dominant Media."
The fact that many Democrats, their allied media outlets and, more broadly, the left, accept the argument of "cutting the police budget" has invigorated Antifa, Mr. Posobiec said.
"They [Antifa] are definitely on the upswing and they see the removal of Mr. They see… the reduction of budgets for many police organizations and police departments is to achieve everything they ask for. And now they have a great sense of victory, and they are looking for other goals. They are looking for more opportunities to increase their power, strengthen their power, and they are emerging with the backing of this group, with the backing of mainstream media organisations. They want to go out and track down every vestige of the conservative movement until it disappears."
Posobiec said that the refusal of the local government in Portland, Oregon to stop Antifa's ongoing violence further strengthens the left-wing organization.
"If you look at a place like Portland, you can easily tell that Antifa is one of the most effective extremist organizations in America, because now they have really succeeded in doing so," he notes. the destruction of a special section of government, the Portland police department's rapid response unit. who are summoned to deal with unsettled civil events."
On Wednesday (June 16), the entire Portland police department's rapid response team resigned in protest after a Portland police officer was indicted for a 2020 scuffle with a protester. describe.
Mr Posobiec said: "Antifa sees this whole thing as a victory… [Antifa] specifically targeted this police unit, and now that unit is gone."
He added, Antifa mainly recruits aimless people who seek meaning [in life] by pretending to be advocates for the interests of the "working class". "Antifa often recruits empty people, so they look for nihilists, some sort of dangerous psychosocial community, but in many cases it's people from the elite. middle to upper class in society."
"They [Antifa] are not looking at lower-middle-class or working-class people," he concludes. [Antifa] is not a working class organization, in the same way that hardly any communist organization throughout history has been of the working class. This is what Lenin called the vanguard of the proletariat – a kind of cliché – because he really said: 'These workers, they can't seem to rise up on their own, someone has to lead them,' and the point is that working-class people are actually working."