According to a Twitter announcement, Bill Clinton's former adviser Naomi Wolf, who has repeatedly criticized the vaccine passport and also condemned the media for covering up the COVID-19 pandemic, has been banned online. this society.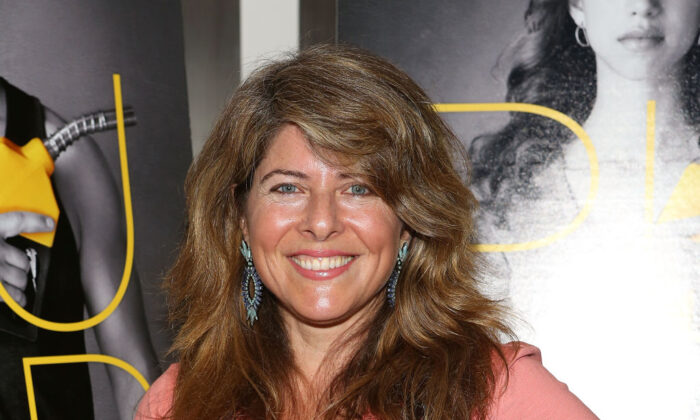 [Former adviser to Mr. Bill Clinton Mrs. Naomi Wolf ]
During the 1990s, Ms. Wolf served as a political adviser to the campaigns of former President Clinton and former Vice President Al Gore.
Recently, Twitter informed the media that Ms. Wolf, author of the book "The Beauty Myth", has been suspended because she shared false information about the COVID-19 vaccine contrary to its policy. company.
When accessing Ms. Wolf's account on Twitter, you will see a characteristic message: "Account suspended… Twitter has suspended an account that violates the Twitter Rules." This account of hers now has more than 140,000 followers over the years.
While some prominent Twitter users welcomed the move and said it was necessary because Ms. Wolf is said to have supported the "anti-vaccination" claims, some saw the action. Twitter's action is further proof of the power and control of social media platforms over free speech.
In January, Twitter and Facebook banned former President Donald Trump and other conservatives after the chaos at the Capitol on January 6. The incident has drawn strong condemnation from several international leaders, including German Chancellor Angela Merkel and Mexican President Andrés Manuel López Obrador.
Conservative filmmaker Dinesh D'Souza tweeted: "Anyone who loves freedom, including Naomi Wolf, needs to realize that the left is now the enemy of freedom."
In March, Ms. Wolf criticized plans to build a "vaccine passport" system, saying it would infringe on civil liberties.
"'Vaccine passports' sounds great, if you don't understand what those platforms can do. I [are] the CEO of a technology company, I understand what the platform does," Ms. Wolf told Fox News on March 28. "It's not about the vaccine, it's not about the virus, it's about your data. Once this plan is in place, you will have no choice about whether you want to be a part of that system or not."
"It is absolutely not just a vaccine passport. I cannot accurately describe the impact it will have on your lives, whether you will be included or will be marginalized."
Ms. Wolf likens such plans to the Chinese Communist Party (CCP) conducting surveillance on its people and promoting so-called "social credit scores".
She raised the issue: "How does the [CCP] monitor billions of people under the control of the totalitarian regime? The CCP can find any dissident within five minutes, and that could really happen here [the West] within the next few months."