A 4-year-old Labrador breed, named Dayko, was hailed as a hero after rescuing seven people in the Ecuadorian earthquake who died of exhaustion.
Dayko – the rescue dog of the Ibara fire force – died on April 22 after days of searching for a survivor in the rubble in Pedernales City, one of the areas most devastated in the strong earthquake. 7.8 magnitude occurred in Ecuador on 16-4.
According to an Ibara firefighter post on Facebook, the cause of death was severe myocardial infarction and acute respiratory failure. Although the veterinarians tried their best to save Dayko after the dog's demise, they failed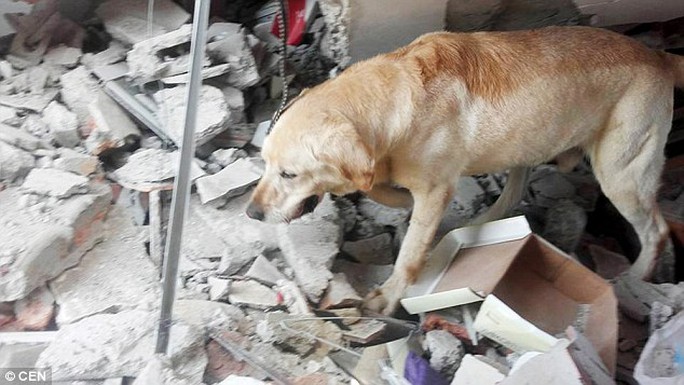 High temperatures, dehydration and loss of energy during the rescue work caused Dayko to collapse. Photo: CEN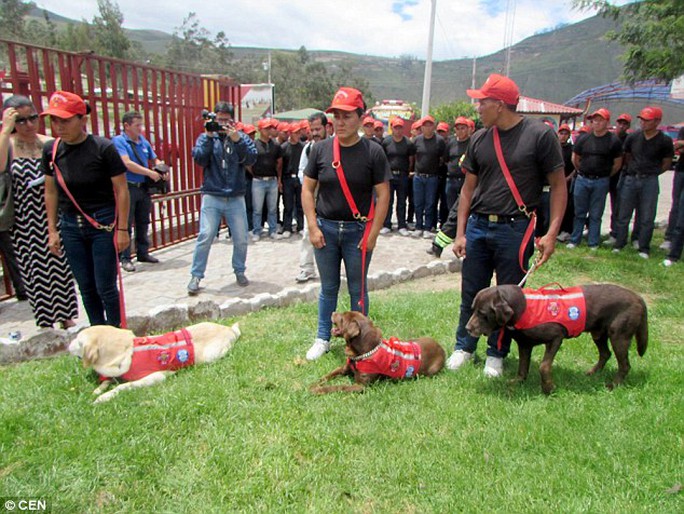 Dayko's funeral was held solemnly with the participation of the fire brigade. Photo: CEN
The fire brigade held a solemn funeral for Dayko with rescuers and other dogs. It is known that Dayko has been involved in the rescue work for nearly 4 years.
The firefighters are very sad because we have just lost Dayko, the dog that participated in the rescue in Pedernales city these days. This 4-legged friend sacrificed himself for the mission. Thanks to Dayko for your heroic efforts in Pedernales and in many other emergencies. He made a name for himself the K9 unit – quoted by the Ibara fire brigade.
The magnitude 7.8 earthquake left at least 654 people dead and more than 2,000 injured in Ecuador. Ecuadorian President Rafael Correa said: The rebuild will cost billions of dollars and severely affect economic development.
Several Dayko pictures on Facebook of the Ibara fire force