Singapore's health authority announced that individuals who have received a Chinese-made COVID-19 vaccine will not be counted as vaccinated.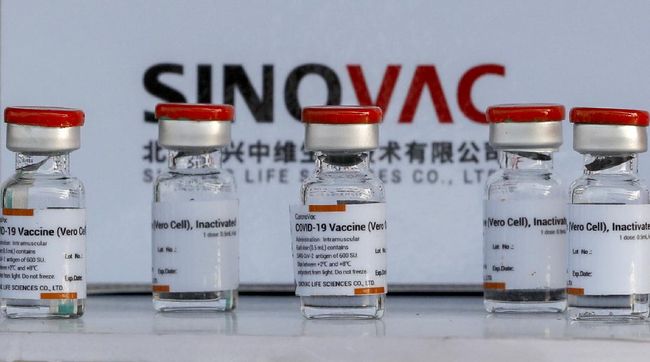 Singapore officially uses vaccines from Pfizer and Moderna in its vaccination campaign. These are two American vaccines that use mRNA technology to produce antibodies against the corona virus. Sinovac's vaccine is only available on a small scale in Singapore, mainly for people who are allergic to available vaccines. However, the policy will affect arrivals from abroad who have received other vaccines that have not been approved by Singapore, such as Chinese vaccines and the controversial "Sputnik V" vaccine. Russian controversy.
The island nation's health officials said that there is not enough data on the effectiveness of the Chinese-made Sinovac COVID-19 vaccine, specifically against the Delta variant (also known as the strain variant). India). This strain has become the most common strain of COVID-19 in the country.
On Wednesday (July 7) Singapore's Health Minister Ong Ye Kung told reporters: "We don't really have a medical or scientific basis, and we don't currently have data to determine the extent of the disease. efficacy of Sinovac vaccine against Delta strain in severe infections and diseases."
Singapore began allowing the country's private medical clinics to administer Sinovac's CoronaVac vaccine from mid-June after the World Health Organization (WHO) approved the vaccine for emergency use on Jan. 1/6. As of July 3, about 17,000 Singaporeans had received a dose of Sinovac vaccine.
Kenneth Mak, director of health services at Singapore's Ministry of Health, emphasized that evidence from other countries shows that people who have received the CoronaVac vaccine are still infected, which poses a huge risk.
Accordingly, people who have been vaccinated against CoronaVac still need to be tested for COVID-19 before attending certain events or entering certain locations, unlike those who have been vaccinated under the program. national vaccination.
The lion island nation's authorities say people who have been vaccinated with Sinovac's vaccine abroad will be eligible to be fully vaccinated with either Pfizer's or Moderna's vaccines in Singapore, meaning the government will consider them unvaccinated. On Wednesday, Mr Mak told reporters the Singapore government cannot guarantee the safety of the two vaccines.
"We did not prevent them, although there is still a lack of data to evaluate the effectiveness of this strategy of using these two different vaccines, we call this a different vaccination strategy," said Mr. Mak. . If these people are eligible for vaccinations under the national immunization programme, we will allow them to apply but we will advise them of the fact that there is no evidence of such a response yet. What if they have been given a different vaccine before?"
In April, Gao Fu, director of the Chinese Center for Disease Control and Prevention, admitted that some Chinese vaccine products "have a low protection rate". However, he later asserted that his statement was a "misunderstanding", and that he made the comment only to encourage Chinese companies to pursue mRNA technology. His comments come amid reports that the CoronaVac vaccine is only 50.38% effective in preventing the coronavirus, just enough to surpass the 50% threshold often considered the standard by WHO. for approval. Sinovac CEO Yin Weidong later announced that the vaccine was "80-90%" effective, but never provided evidence or cited a study to back that figure.
Sinovac Biotech itself has suggested that its product may work better if the patient is given a third dose.
Although China's COVID-19 vaccines are not very effective, the Chinese Communist Party continues to promote them globally. On Tuesday, the Global Times, China's government propaganda agency, reported that Chinese companies had signed contracts with several African countries to manufacture their products in the continent. this land. Morocco recently signed an agreement to domestically produce Sinopharm's products this week. Egypt has produced at least 1 million doses of Sinovac's "Coronavac" vaccine to date.
Singapore is one of the countries with the lowest ratio between the number of infections and the number of deaths from corona virus in the world. As of Wednesday (July 7), the Singapore government has recorded 62,640 cases of corona virus infection in this island nation and only 36 deaths. According to Yahoo News Singapore, about 65% of Singaporeans have received at least one dose of the coronavirus vaccine.