Hundreds of sheep create a mysterious 'crop circle' in the fields east of Sussex, England
Christopher Hogg, 47, from Rottingdean, was cycling in the morning, and as he was passing a field in Sussex, England he saw hundreds of sheep herds forming concentric circles.
Christopher Hogg said: "I was riding my bike as usual and walking across the hill when I saw this beautiful circle. I was more than 800 meters away, it looked like a large, flat plate, no different. The alien's ship. It's beautiful, but also a little weird. "
As he rode closer, he realized it was not an alien ship, but a circle of hundreds of sheep.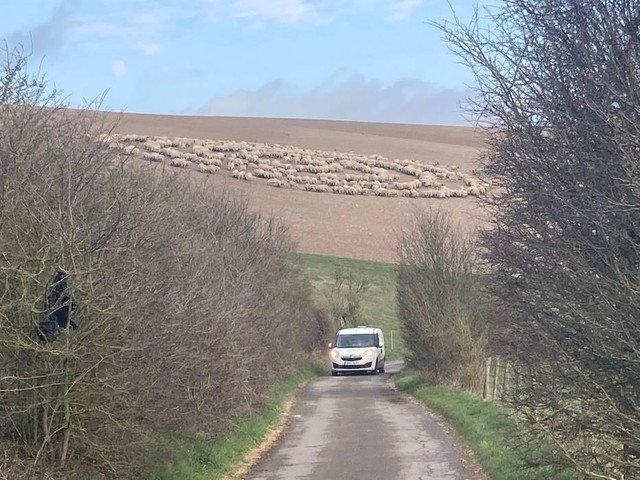 The hundred sheeps form a mysterious circle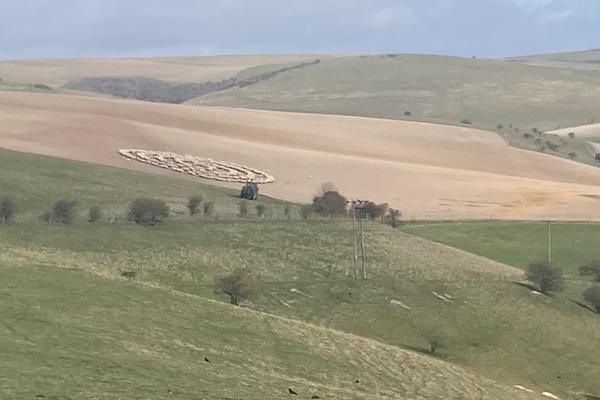 Christopher Hogg, a lecturer at Royal Holloway University, said the sheep's behavior was especially strange that morning. "The sheep are inherently noisy, I pass through this area every day but yesterday they were very quiet, strangely quiet. The quiet scene was like they were in a coma," he said.
Previously something strange happened on the farm in Herefordshire, England. Photographer Russell Bird, who captured the amazing spectacle, said: "I was quite stunned. I couldn't believe what I was seeing."
"I just think people feed sheep with dry food in that shape," said farm manager at Herefordshire University of Technology, Dan Seaborne.
Contrary to the strange scene of running in circles, sheep in the grassy hills of Troutbeck, Lake District, England surprised many people because they suddenly stood still and motionless in the daytime.
When his girlfriend told about the sheep's unusual behavior, Mr. Rory Davis, a local resident, went to the place to check and recorded the incredible video. It was a scene of hundreds of sheep suddenly frozen, standing still and motionless in the daytime.
The image of a herd of sheep standing in the middle of the meadow and never moving, seemed mesmerized. Davis said he watched and found them motionless for a long time. He called a few more people to witness and no one believed his eyes. Currently, experts have not been able to explain why this phenomenon occurs.