Mr. Joe Biden (photo: Reuters).
Just three days after taking office, the Biden administration disabled comments on all 13 videos posted to the White House's official YouTube channel, deleting thousands of comments in the process.
The White House channel has received relentless negative comments from the American people and the dislikes (dislikes) outperformed the likes (likes) under each of the Biden government videos.
While the number of protests still exceeds the number of supporters, all comments and live chats are now gone.
A screenshot of the White House Youtube channel shows that commenting has been disabled.
A tweet posted on Friday night (January 22, US time) with a Youtube video screen showing, the same video above, but at the time it still had 7,900 followers comments.
President Biden: "The [economic] crisis is only deepening. It's not getting better." pic.twitter.com/rRpw49OEss

— The Hill (@thehill) January 22, 2021
However, even on Friday night, the commenting feature on the White House Youtube channel was disabled for all videos. And thousands of comments on videos like Press Secretary Jen Psaki's meeting were gone.
Youtube user Mark Dice commented on disabling comments: "The White House turned off comments for today's press conference on their YouTube channel. Before they did, I had a comment on one of the top favorite comments saying 'Come on before they turn off comments'. Yes, I can predict the future ".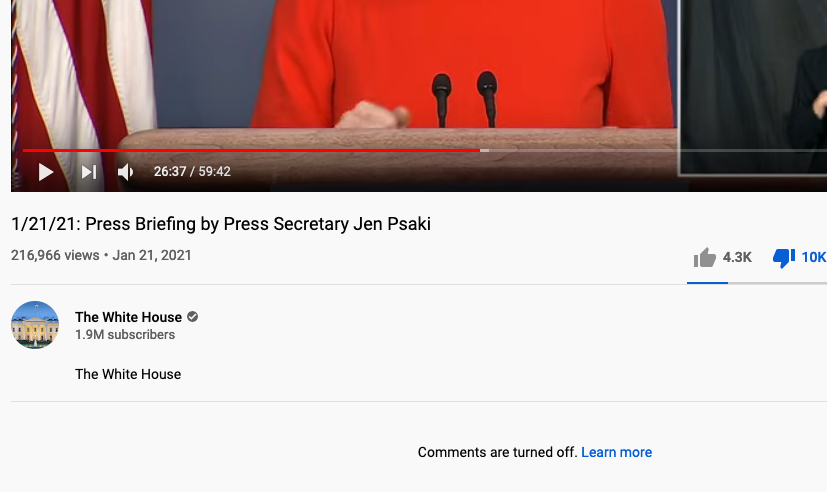 The latest video, posted on Friday night, has comments disabled.
This same video screenshot from Friday shows more than 2,300 comments: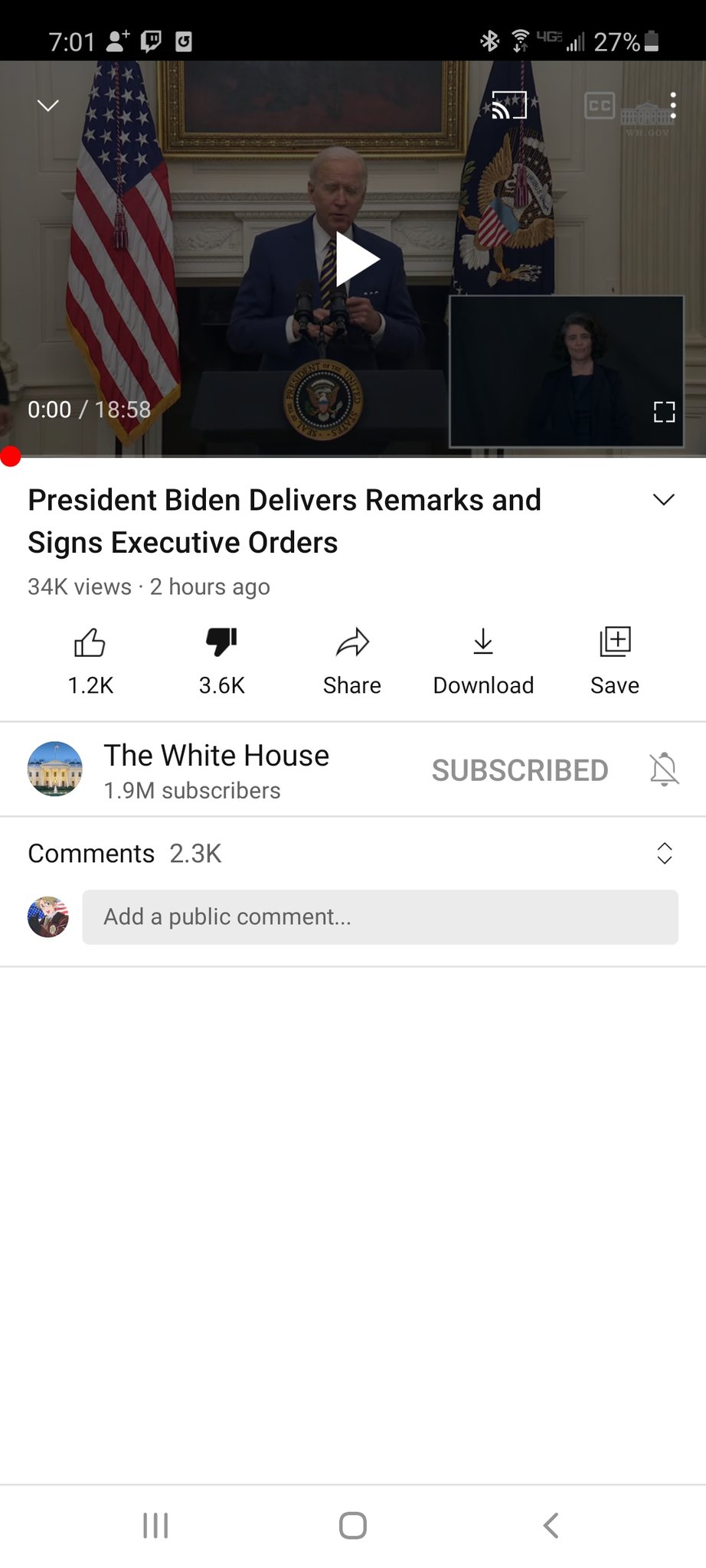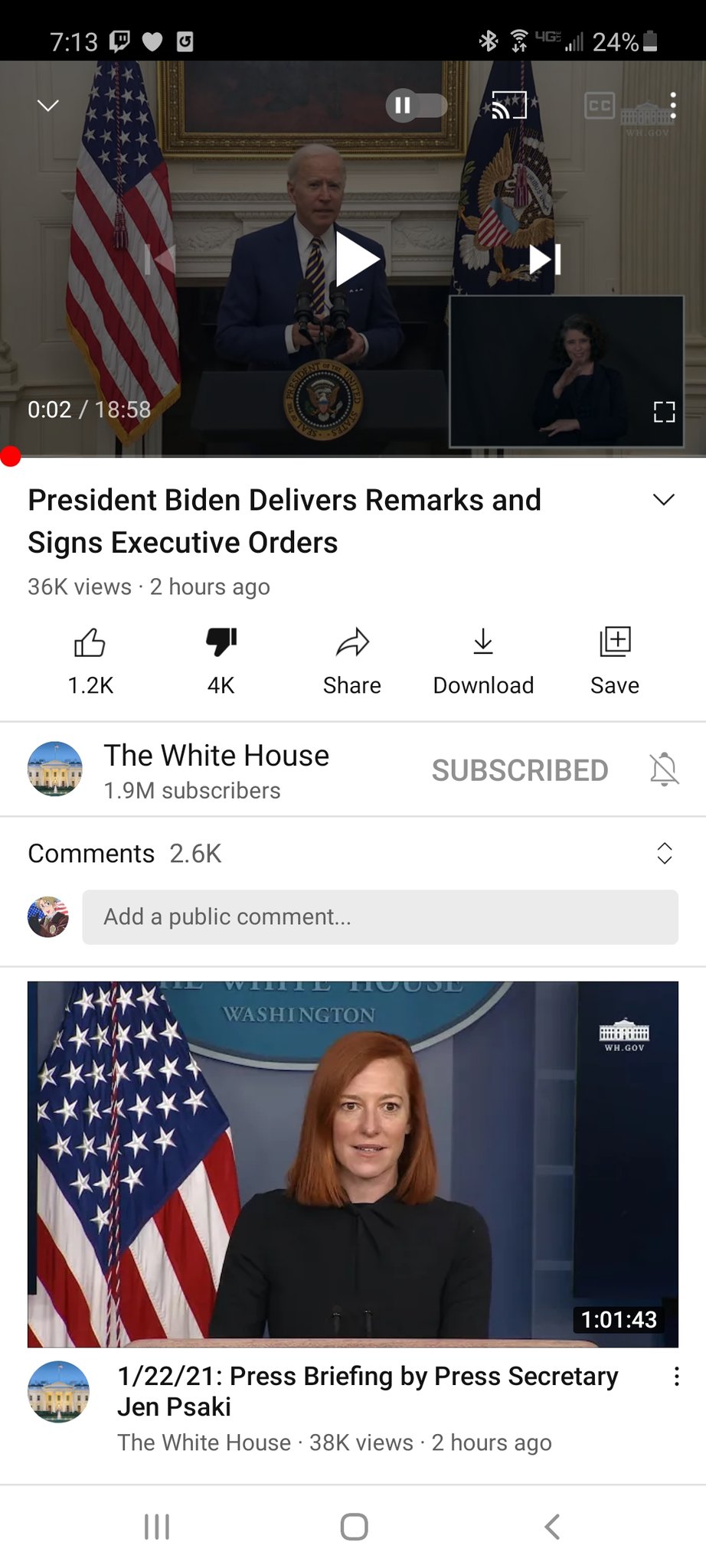 http://dkn.tv/wp-content/uploads/2021/01/Biden-Speech-White-House-YouTube-Channel-Comments-Disabled-01222021-490×640.jpg
Screenshot of the White House Youtube channel.