A guy living in Portland, Oregon (USA) is on the roof to take down Christmas decorations when he suddenly realizes that he has one more four-legged "companion". It turned out that the golden retriever he raised was on the roof and wagged his tail happily at his owner.
Vince Matteson was deeply confused about how , his 2-year-old dog, climbed to the roof. After checking the security camera, he "fell back" when he discovered that this mischievous dog had ventured up the steep ladder that he used to climb to the roof. The video captured on January 7 then went viral online.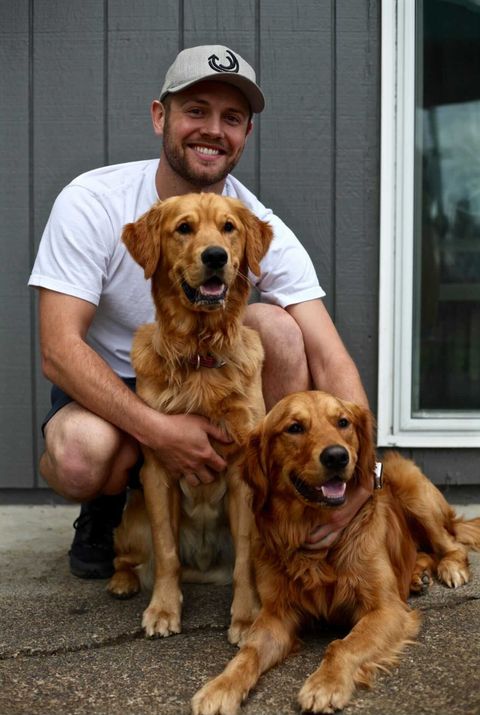 (Courtesy of Vince Matteson)
Matteson told the KATU: "I climbed onto the roof to take off the Christmas lights. Ace climbed all the ladder himself and is now on the roof with me. He seemed to be saying, 'Hi dad! Hi dad! Hello father! 'With a super happy face ".
When Ace climbed the ladder, another golden retriever, Bo, just stood by to watch. Bo stood still on the ground and decided to hand over this "tough" performance to her brother. Matterson said this was the first time the dog Ace (weighing 34 kg) performed such a daring stunt.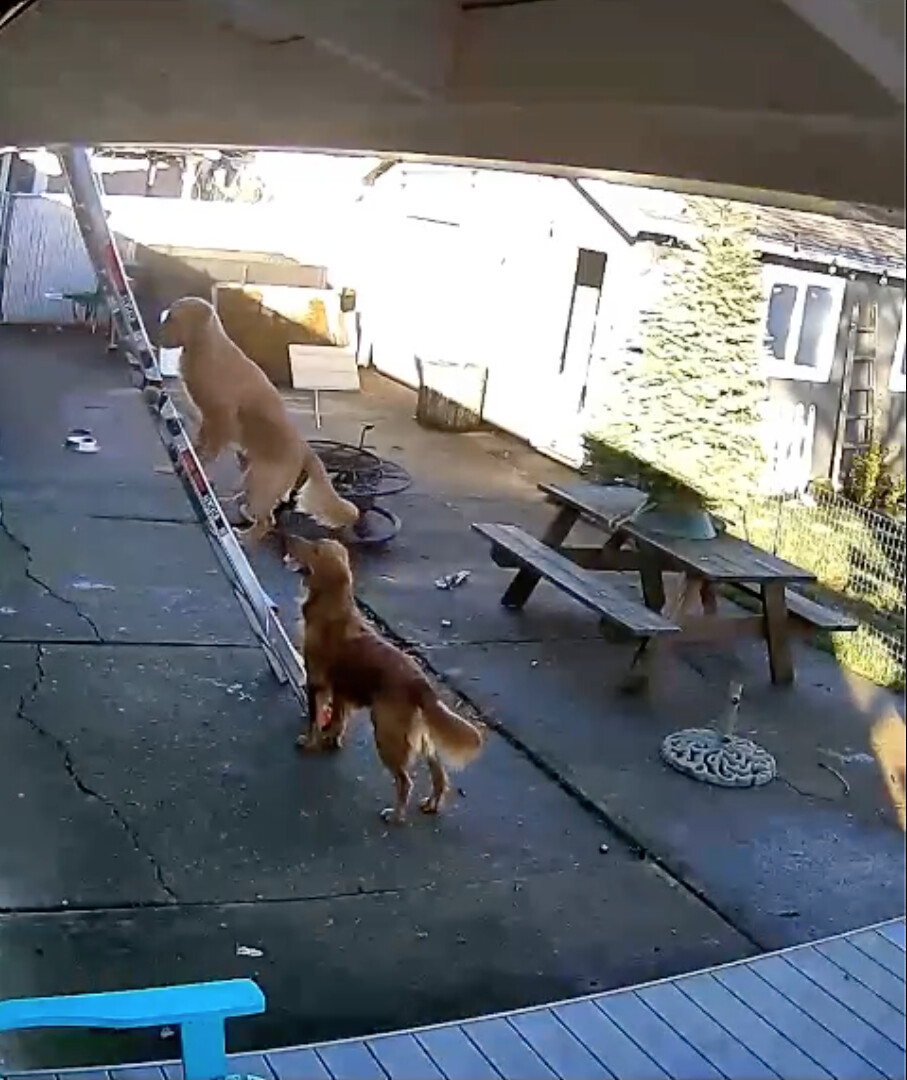 (Courtesy of Vince Matteson)
Matteson told Bored Panda: "I thought maybe a roommate was joking with me and bringing Ace up there, but I checked my security camera … I was really shocked!"
He explained: "I was wearing headphones at that time so I couldn't hear Ace, but I saw him out of the corner of my eye. My first thought was to pull out my phone to record it; The second thought was, 'How the hell am I going to bring Ace down?'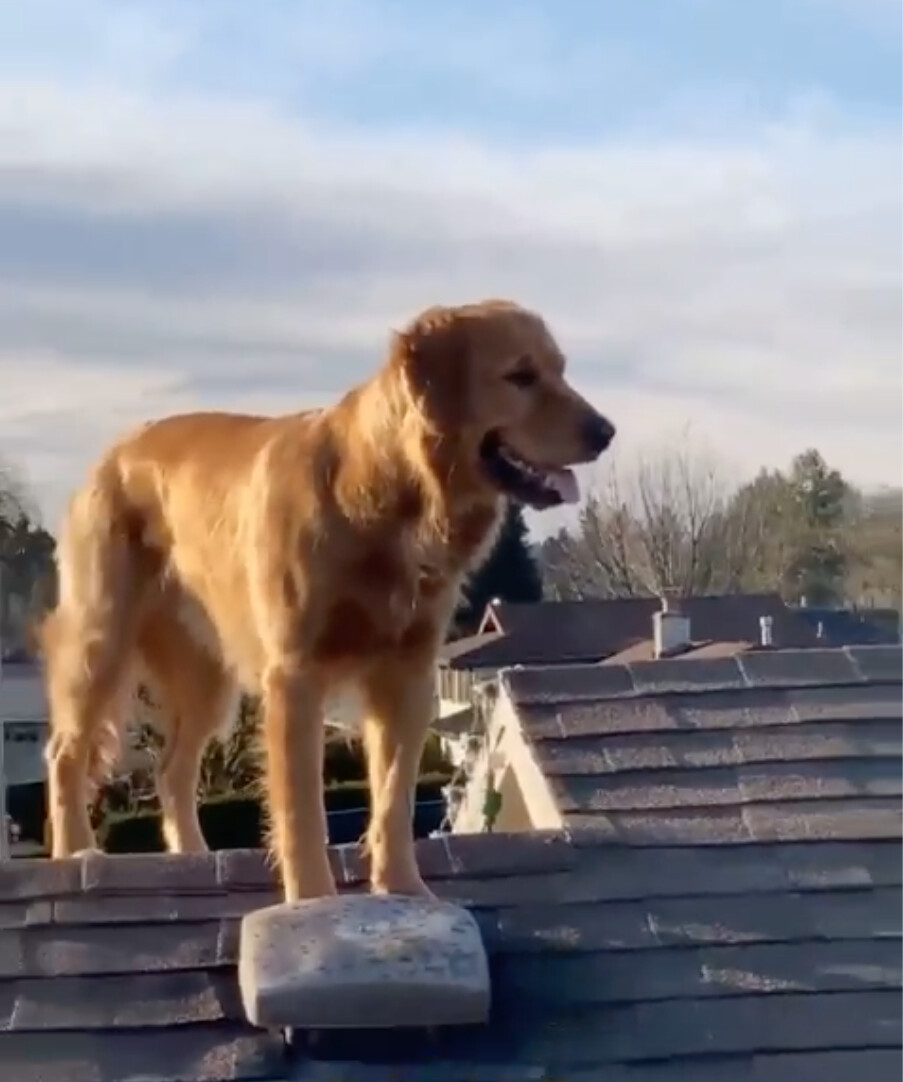 (Courtesy of Vince Matteson)
According to Matterson, both Ace and Bo enjoy wrestling, hiking, destroying toys and swimming, but admits he didn't know that his adventurous dog knows how to climb. He speculates that Ace learned this act simply from observing him.
Matteson's footage has received thousands of hits on TikTok. On January 11, he took to Instagram to share with his followers how Ace was able to be safe back down.
It turned out that his roommate Grant had carried the 34 kg dog down by slinging it over his shoulder. After that, Ace, placed gently on the ground, was still wagging his tail happily after his spectacular rooftop adventure.