When a man adopted a German shepherd dog from an animal rescue station, he could not have expected that the dog would repay his favor by saving his life …
On January 16, 2021, 59-year-old Brian Myers living in the US had a stroke and collapsed on the bedroom floor. Luckily, the 6-year-old Sadie dog that he recently adopted, discovered the unusual situation, so she rushed to help her new owner.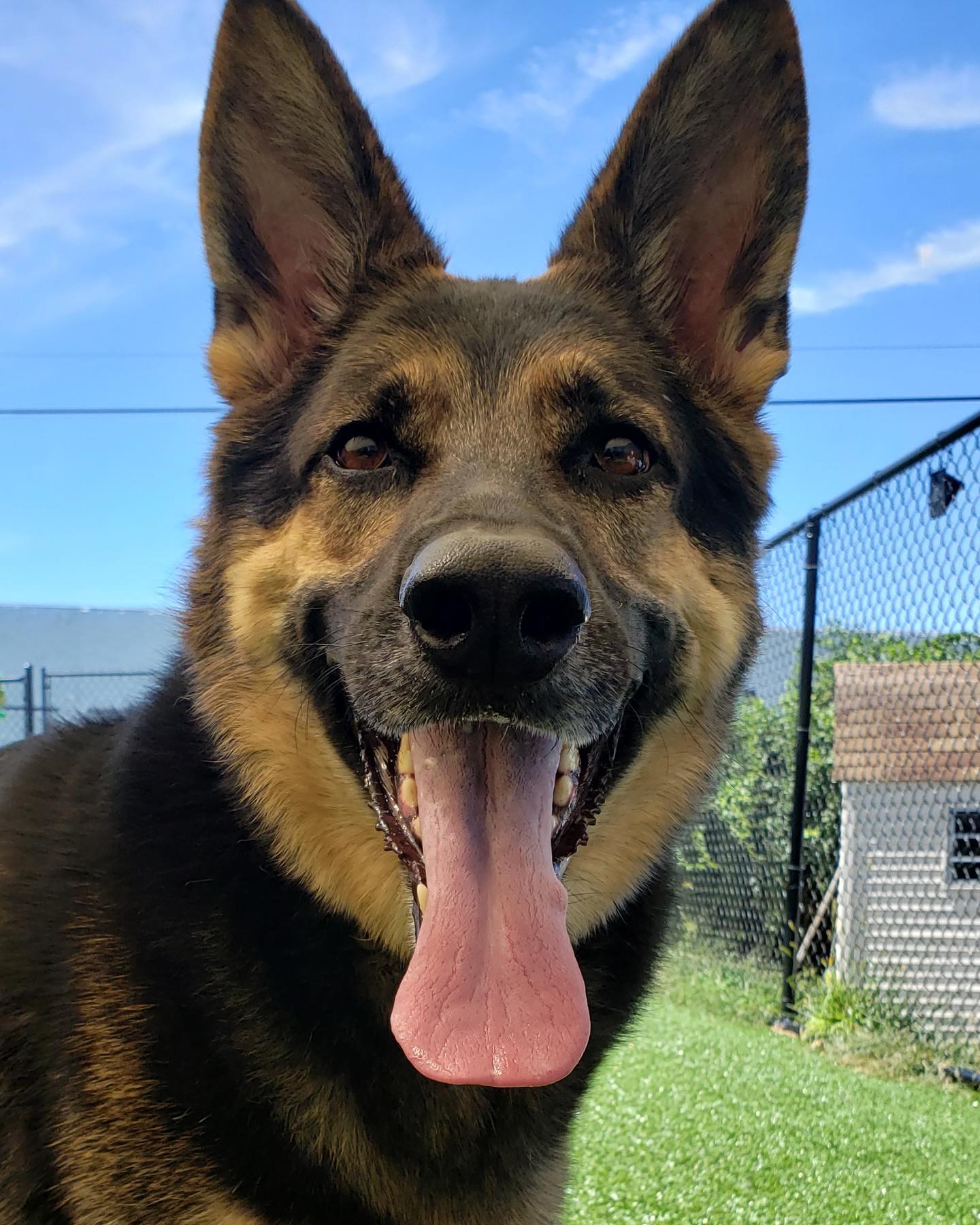 Six-year-old German shepherd dog, Sadie. (Courtesy of Ramapo-Bergen Animal Rescue Station)
In critical moments, Sadie sat beside him and repeatedly licked Myers' face to keep him awake.
Mr. Myers told the WABC that he had grabbed Sadie's necklace to get up, and the faithful dog pulled her owner out of the corner of the room where he was stuck. Sadie then dragged Mr. Myers to the back of the room where the phone was located so he could call an ambulance.
Thanks to Sadie's quick response, Mr. Myers was quickly rescued to Englewood Health Hospital. He spent several weeks in hospital and gradually recovered. During this time, Mr. Myers and her dog Sadie still "met" through FaceTime.
Mr. Myers said he was extremely fortunate to have Sadie with him the night of his stroke.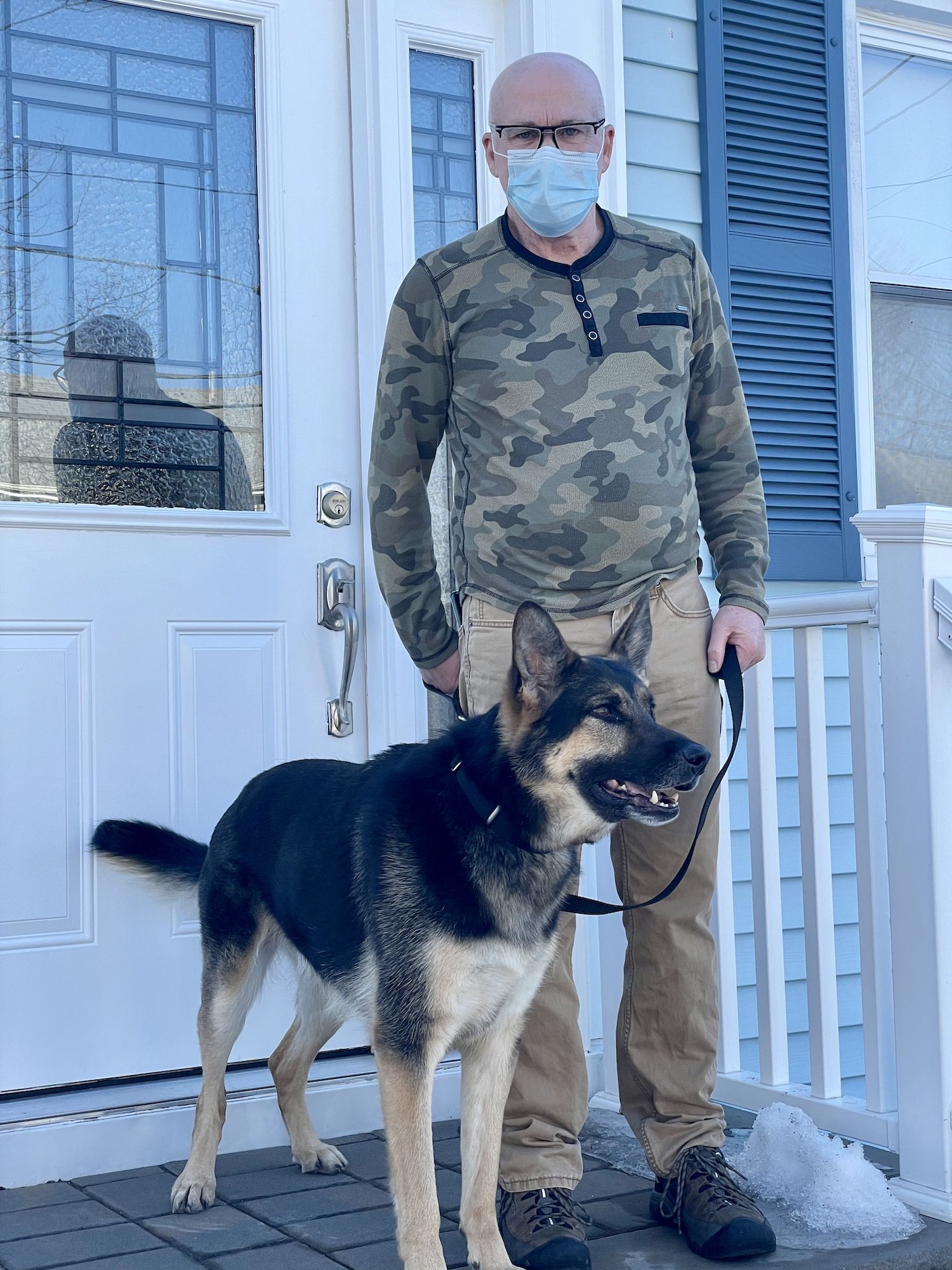 Brian Myers with her dog aunt, Sadie. (Courtesy of Ramapo-Bergen Animal Rescue Station)
Mr. Myers adopted Sadie in October 2020. According to a Facebook post by the Ramapo-Bergen Animal Rescue Station, the dog was taken to the rescue station when her previous owner moved.
Sadie was saddened and lost at the rescue station when suddenly cut off her familiarity. "Sadie is a loyal dog, but quite anxious and cautious when dealing with new acquaintances, so it is difficult to arrange a new home for the dog."
The rescue station also noted that Sadie's "biography" shows that the dog is particularly tense with men, but Mr. Myers feels a special bond with Sadie, and he believes in love. Sadie he for will be able to solve these problems.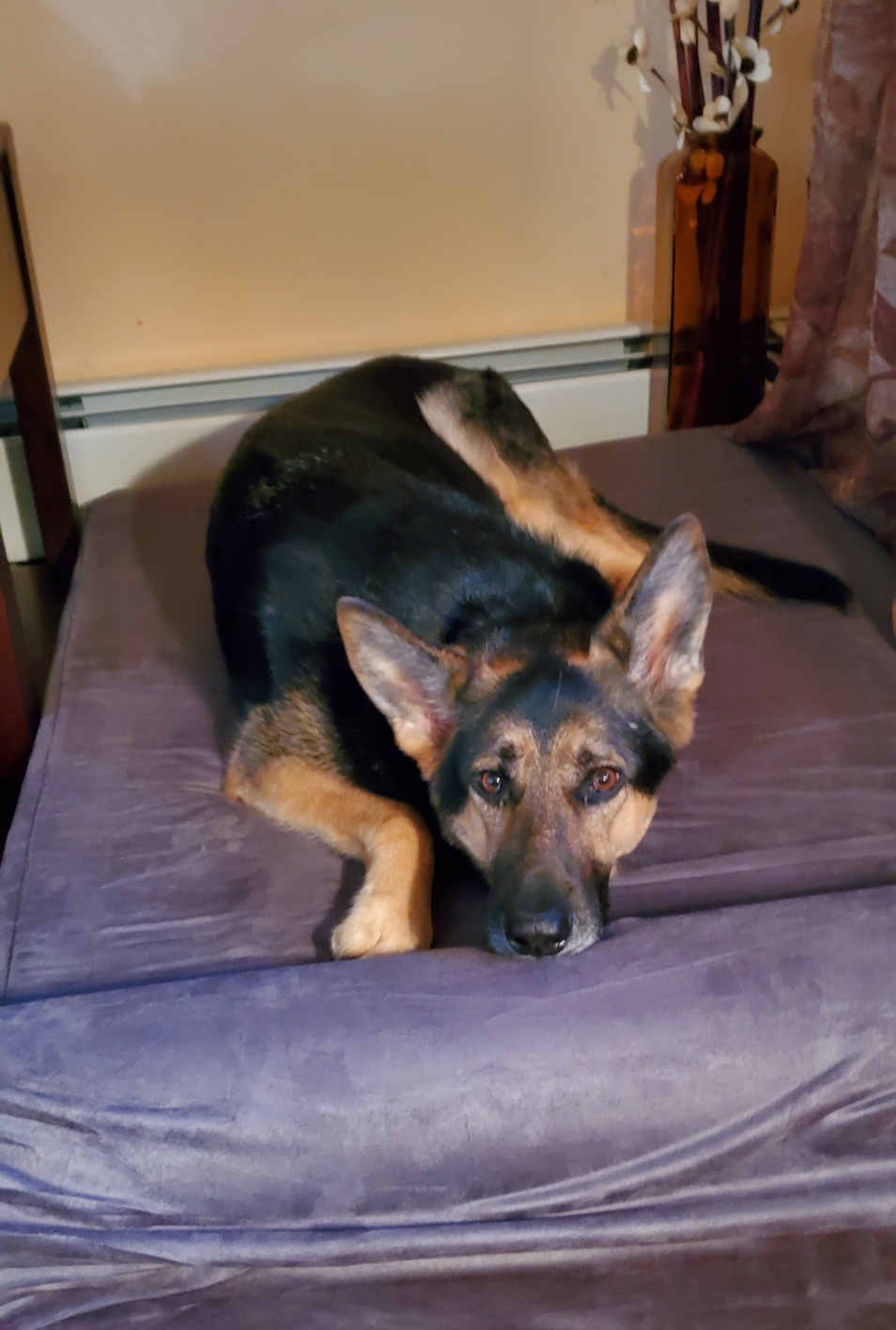 (Courtesy of Ramapo-Bergen Animal Rescue Station)
Months later, Sadie gradually became more confident in her new owner, and finally, Mr. Myers's love for the dog paid off at a time when he needed her most.
On the day of his discharge from the hospital, Sadie came to pick him up. He was delighted as soon as he saw Mr. Myers and lovingly licked his beloved owner's face.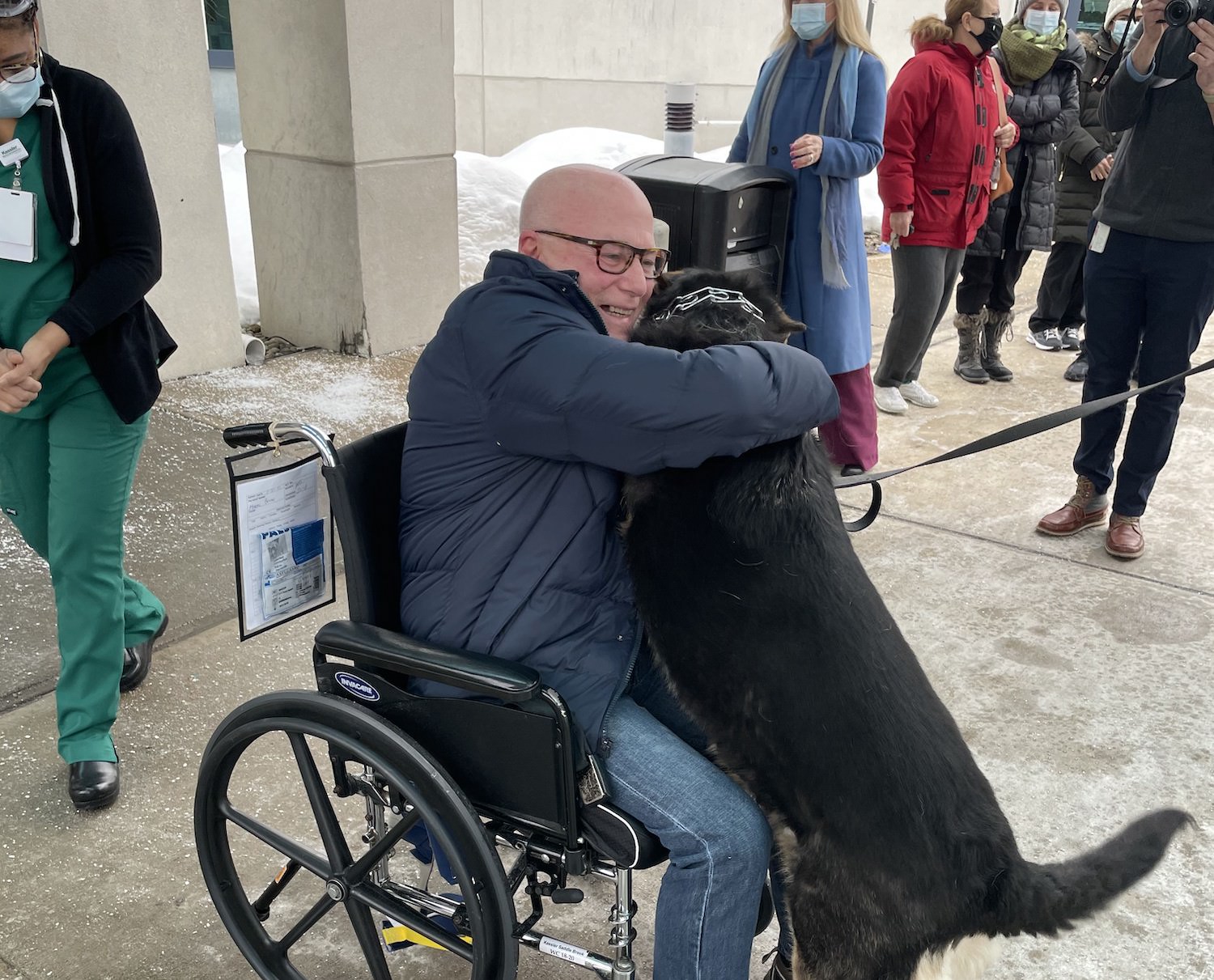 Sadie and Brian are reunited. (Courtesy of Ramapo-Bergen Animal Rescue Station)
Mr. Myers is trying hard to practice physical therapy to recover soon, and Sadie is happy to know that her owner has returned to her.