Indonesian President Joko Widodo on Monday (April 26) expressed condolences to the families of 53 crew members who died on the KRI Nanggala 402 submarine.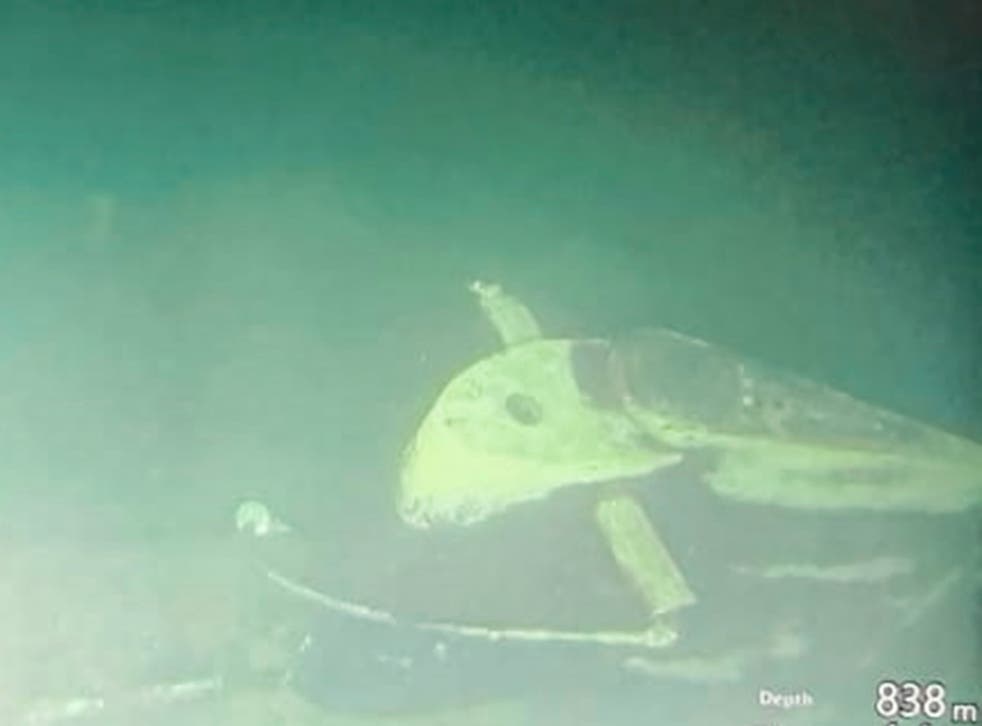 Image of a ship sinking in the seabed of Bali (: Getty Images)
At least 25 Indonesian ships participated in the search for the KRI Nanggala 402. Other countries also sent rescue ships. Around 9am on the morning of April 25, the captured image showed that the ship could be at a depth of 850m. The submarine was found to have broken in three parts on the bottom of the Bali sea.
In a speech to the nation, the Indonesian President also said that the government would pay for education expenses for the children of the seafarers in distress.
Also on April 25, Air Force Police Chief Hadi Tjahjanto said that search teams received "visual images" of debris from the KRI Nanggala 402 submarine, such as the rear vertical rudder, the anchorages and hull outer sections.
"The KRI Nanggala was broken into three parts, the hull, stern and main parts are separated, in which the main body has been fractured," he said.
"Based on this corroborating evidence, we can say that the KRI Nanggala 402 has sunk and all members on board are killed," concluded Mr. Tjahjanto.
Investigations are underway to find the cause of the sinking, the head of the navy, but he told reporters he ruled out the cause of human error. Accurate procedures were carried out before the submarine went into the ocean, he asserted: "We made sure it was not human error but natural cause."
In a statement on Sunday (April 26), President Widodo emphasized: "This tragedy shocked us all. Not only the family of 53 crew and navy members, but the entire Indonesian population. "
Indonesian President Joko Widodo offered condolences to the family of sailors who died on the KRI Nanggala 402 submarine (Video screenshot)
"All of us, Indonesians, offer our condolences… especially to [victim's] families. They are the most respected citizens of Indonesia, the greatest patriots. "
In addition, Singapore's Senior Minister Teo Chee Hean also expressed his "deepest condolences" on the loss of the ship and its crew: "As a naval officer, we are very sad. Our rescue team was unable to save the sailors. "