Facebook CEO Mark Zuckerberg during a hearing before the US Senate on November 17, 2020 (photo: Reuters)
Missouri's Sen. Josh Hawley has criticized Facebook CEO Mark Zuckerberg for his attempt to refuse to provide evidence in collaboration with other Silicon Valley companies like Twitter and Google to censor users and content. .
During a US Senate Judiciary Committee hearing on Tuesday (Nov. 17, Eastern time, US) on the social media censorship of major tech companies, Mr. Hawley revealed that a former Facebook employee contacted his office, reporting an internal tool that Facebook employees used to coordinate and share information with other major technology platforms.
Mr. Hawley likened this combination of the biggest tech giants to "looters" like in the Gilded Age of America.
"In the 19th century, the heads of large corporations, robbery bosses gathered together. They set the rate and determine how to control the flow of recognized resources and how to compete, "Mr. Hawley said. "I would be disappointed if we didn't go back to that time again, but except this time, you are bandits and robbers, your companies are the most powerful in the world."
Hawley revealed that the tool, called "Tasks," allows Facebook's "moderators" to debate and review certain content such as users, links, and hashtags.
"As far as I understand, Facebook's moderators contacted their partners at Twitter and Google, then imported those companies' suggestions of moderation into" Tasks "so that Facebook could then follow and effectively coordinating their censorship efforts," Hawley said.
"Mr. Zuckerberg, let me ask you directly, under the oath, does Facebook coordinate its content censorship policies in any way with Google or Twitter?"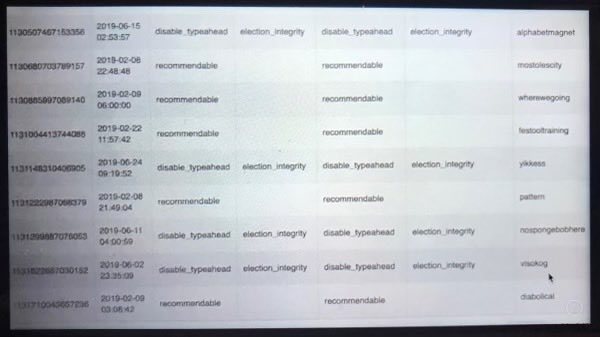 When Hawley asked Zuckerberg to provide a list of "every mention of Google or Twitter from' Tasks' to the committee, "Zuckerberg ignored the question and refused to give direct answers.
"Why don't you commit when you have sworn here before me. It's better to do this with an oath, "Mr. Hawley said.
"Senator, if I haven't considered this, I don't know of any possible sensitivities surrounding it, so I don't think it would be wise if I commit to it right away. now, "Zuckerberg replied.
"You won't commit to doing it here. Of course, we can subpoena this information, but I would like to receive it voluntarily from you, "replied Mr. Hawley. "Please note that Zuckerberg has repeatedly refused to provide information he knows he has."
Hawley also noted that Facebook uses an internal tool called Centra to monitor users without their knowledge. According to Hawley, the software allows Facebook to view the pages that users visit, their linked accounts and other personal data.
But Zuckerberg denied any knowledge of technology known as Centra.
Mr. Hawlay tweeted who the accuser told him about Centra with an explanatory example below. He added that the CEO of Facebook could not even name the tool himself, even though he was the CEO of the company.