The US General warned of China's military might (photo: Youtube / DKN.TV).
Two top US military officials in recent congressional hearings, said China's ability to develop naval might in the Indian Ocean, as well as its continued construction of its nuclear arsenal. , is a major US concern, according to Epochtimes.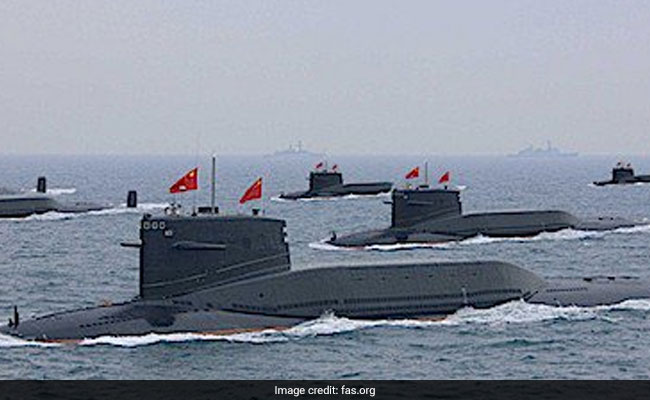 According to General Stephen Townsend, head of the US Africa Command, that Beijing's naval power now includes aircraft carriers after China modernizes its military base in Djibouti on the Horn of Africa. .
General Townsend told the House Armed Services Committee on April 20: "Their first overseas military base, their only one, was in Africa, and they just expanded the base. by building an important dock that could even support their future aircraft carriers. Across the continent, they are looking for an opportunity to establish another base. "
The CCP built a military base in Djibouti in 2017, notably just 12 kilometers from Camp Lemonnier, home to about 4,500 US military personnel, and the main base of operations for the US Africa Command. Several other countries also have bases in Djibouti, including France, Japan and Italy.
The presence of many different military bases is due to the strategic location of Djibouti – the country next to the Bab-el-Mandeb Strait separating the Gulf of Aden and the Red Sea, which is the gateway to the Suez Canal. About 12% of world trade passes through the Suez Canal every day.
Currently, the CCP has aircraft carriers of Liaoning and Shandong and is building a third ship. In January, Chinese state media reported that the aircraft carrier construction is expected to be completed by the end of this year.
The CCP officials openly denied their Djibouti base was for "military expansion" and claimed that the base was only to support anti-piracy and humanitarian relief missions.
However, Abhijit Singh, a former Indian naval officer and head of maritime policy at the Observer Research Foundation in New Delhi, said in an article published in India's ThePrint last June. China's Djibouti base "best demonstrates China's Indian Ocean ambitions".
The CCP has other ambitions in Africa
General Townsend said during the hearing that China "intends to establish more overseas bases in Africa, whether it is on Africa's Atlantic coast or Africa's Indian Ocean coast" .
"China is very worrying," he said. They are actually everywhere on the continent. They are betting a lot. They are spending a lot of money ".
At another congressional hearing on April 20, Navy Admiral Charles Richard, head of the U.S. Strategic Command, the country's nuclear weapons watchdog, told the Service Commission. Armed Senate that China's nuclear stockpile is undergoing an "unprecedented expansion".
The Stockholm International Peace Research Institute, an independent international institute based in Sweden, last year reported that China had about 320 nuclear warheads in its arsenal as of January 2020.
China, the world's largest coal emitter, is pushing to develop these advanced rapid reactors to reduce its dependence on coal. A fast reactor produces more fissile materials like plutonium than it consumes, which means a large amount of this material could be diverted to making nuclear weapons. China is expected to launch its first fast reactor by 2023.